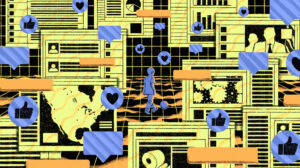 Lead: Professor Mitali Thakor
Student Research Associates: Ella Zaslow, Sumaiya Sabnam
Alumni Research Associates: Alphina Kamara, Ransho Ueno, Shoko Narasaki
This project investigates the tensions between digital privacy and child protection revealed by attempts to police child sexual abuse material (CSAM). Child pornography is often held up as the limit case justifying government surveillance of digital platforms and devices. Under the 2008 Protect Our Children Act, technology companies are mandated to report CSAM to the National Center for Missing and Exploited Children (NCMEC), the government clearinghouse for such data. However, the means by which companies obtain knowledge of CSAM on their platforms is discretionary and variable. In addition, NCMEC and police agencies have a data deluge problem, with thousands of images reported but not enough processing power, both human and algorithmic, to sort through the data. Nonetheless, legal instruments continue to expand the reach of government power to search and seize incriminating data, as in US v Ackerman (2016), and to hold technology companies further liable for failing to report CSAM content, chipping away at the immunity they currently have under Section 230 of the Communications Decency Act. Researchers will conduct semi-structured qualitative interviews with the four privacy rights organizations that filed an amicus brief in 2018 appealing US v Ackerman (2016), arguing that the government does not have the right to search and seize digital CSAM data without a warrant: The Brennan Center for Justice, Electronic Frontier Foundation, Center for Democracy and Technology, and the National Association of Criminal Defense Lawyers.
Related articles:
2019 New York Times Report on Child Sexual Abuse Material
EARN IT Act violates constitution
Technology and Trafficking (Thakor and Musto)
Digital Apprehensions: Policing, Child Pornography, and the Algorithmic Management of Innocence (Thakor)